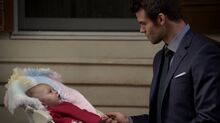 Alexander and Elizabeth
---
"We are a thousand years of emptiness, an endless parade of slaughter. Until your daughter came to us. Now she is everything, Thomas, worth every fight, worth every sacrifice. She must not suffer the same fate."
Relationship Status: Family, Paternal Uncle/Niece, Allies · First Met: Lizzie's Birth · Nickname: elizabxander, alexandzabeth
Ad blocker interference detected!
Wikia is a free-to-use site that makes money from advertising. We have a modified experience for viewers using ad blockers

Wikia is not accessible if you've made further modifications. Remove the custom ad blocker rule(s) and the page will load as expected.